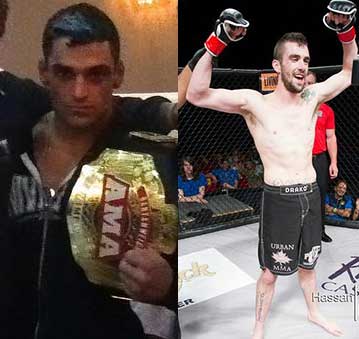 Tylor Nicholson (3-3, 3-1 BFL), #5 ranked on BFL amateur Bantamweight rankings will face undefeated Oliver Evansher (5-0, 0-0) at BFL33 Hardrock casino card.
Both these fighters are trying to move into title contention with a win on September 20th at the Hardrock Casino.
Fight Facts:
Tylor Nicholson, widely considered to be the best striker in the BFL amateur bantamweight division, is on a current 3 fight BFL wining streak.
Oliver Evansher, the current AMA promotion amateur bantamweight champion, is making his BFL debut.
View Fight card: http://battlefieldfight.com/bfl33/
tickets: www.bfltix.com