Dejan Kajic
Overcoming adversity in one of the most war-torn areas of the world, the half-Serbian/half-Croatian BFL Pro Middleweight Champion (now Vacated Belt) Dejan Kajic's story is written like a fairy tale of success and failures. Born in Bosnia, Yugoslavia, Kajic bore witness to one of the pivotal shifts in European politics early in his life. In 1989, at the Kaji age of 6, Kajiic and his family faced the grueling collapse of the Communist regime – and with it, the realisation that they would be trapped inside a civil war. This early shift in his life set the tone for the struggle he would face, both inside the cage and out.
At some points, with very little to eat – Dejan remembers vividly spending time with his brothers taking out their pellet gun, hunting and shooting for pigeons behind garbage cans so they could bring home something to eat for their mother to cook. With no running water in their home, she would collect rainwater to boil the pidgeon. When there wasn't enough to collect, they would take turns with other families in the area to collect water from a nearby mountain. However, there was an inherit danger associated with this action. With their father attending the front lines fighting, Kajic and his brother would have to go with his mom in the middle of the night to collect water in the mountains. The real danger came through what they could not see; snipers would be lying-in wait to shoot at them while they collect water from one of the only fresh sources in the area. It was not out of the ordinary for him to see dead body's or to be shot at on a regular basis. They adapted quickly to the lifestyle, because at that time – that was the norm.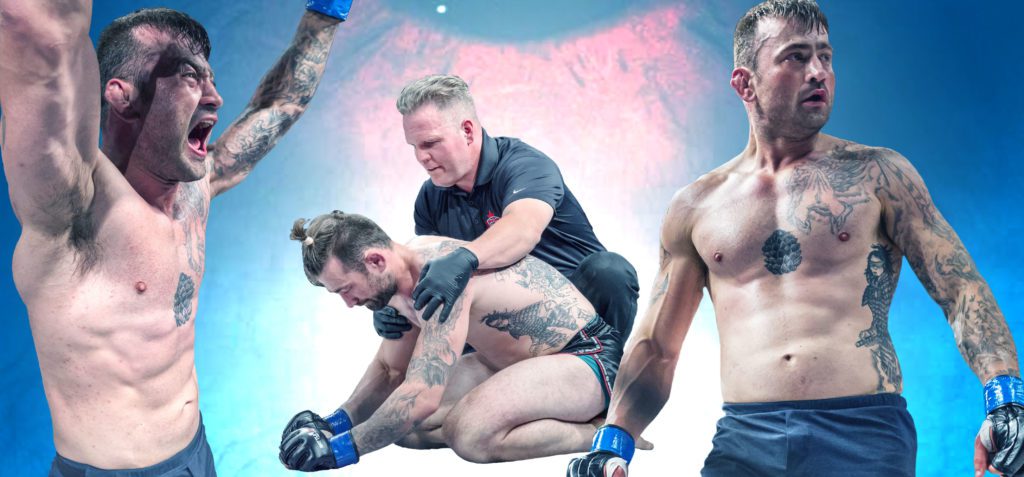 Having no toys to play with, the children would collect bullets as hobby – displaying them amongst friends and trading bullets for chocolate with the soldiers. His father was a provider, going to the front lines and receiving a can of fish that he would bring back for the family to survive. But the effects of the war took its toll on his father. Before the war began, his father weighed 240 lbs, and when it ended, his father weighed 140 lbs.
The family lived this lifestyle for a couple years before deciding to make applications to live in different countries. Their choices included Switzerland, Australia, and Canada – who was the first country to accept their application. It was a huge relief for them because Canada at the time handled a lot of applications for immigrants from war-torn countries. They almost ended up moving to Libya, because their father received an opportunity to work there and send money to his family. An accident at the shipyard postponed his trip for a couple weeks and in the meantime, they got the paperwork completed to come to Canada. For Dejan, he felt like he won life's lottery. Not only does he live in the best country in the world, but also the best city in the world. And for him the fortune doesn't end with his place of residence.
Living his life to the best of his ability, Kajic works full-time as a martial artist. He truly is living his dream, where he gets to practice the sport he loves, travel the world with it and also meet his heroes. He knows that the road he has chosen is a hard one, but the passion he has for his craft is what fulfills him.
Originally when Dejan arrived in Canada, he was surrounded by people that he looked up to, but he believes that those people weren't necessarily the best role models. While his parents both worked two jobs to make ends meet here in a new country, Kajic started hanging out and respecting people that did whatever it took to make money. He thought they were real role models when he first began spending time with them, but soon found out that they were not the type that he wanted to idolize. People that walked a path involving drugs or led a lifestyle of a façade were the people that Kajic wanted to stay away from.
Eventually, a friend brought him to a boxing club, and trying the experience was one of the scariest and also one of the most realistic things he'd ever done. He found himself alongside real, tough men that resonated deep into his persona. He found himself inside the ring with people that he could idolize, and he never looked back. But that path also was a difficult one for him as well. At the age of 17, Kajic was kicked out of high school and ended up living on the streets in the Lower Mainland until the age of 25. He maintained his boxing and kickboxing skills throughout those years and after making a life changing turn at the age of 24, decided to make the sport his lifestyle fulltime. He felt it gave him a greater confidence, dedication and work ethic that allows him to be successful in any pursuit he decides to take on in the future.
Through trial and error, Kajic has faced some of the highest highs and the lowest of lows in his pursuit of greatness inside the cage. While he agrees that life is a marathon, not a sprint, he understands that sometimes luck doesn't always lean to his favour. But his firm belief that living a lifestyle that is pure and fulfilling shifts the luck in his favour more often than others. Basing his routine on love and passion, he knows that his choices and work ethic are the only things he needs to be accountable for at the end of the day. The outcome doesn't influence his satisfaction within himself.
Fulfilling his lifelong dream by becoming the BFL Pro Middleweight Champion, Kajic remembers the failed attempts at the Welterweight Title (vs. Mashreghi & vs. Anderson) where the thought of giving up crossed his mind. At times it felt like the lowest of lows, but those failures made him hungrier. Right after those losses, regardless of his performance, he was back in the gym training for his next opportunity. He knew it was just a matter of time before the opportunity would come to him one more time. In his third chance at a World Title, he made the most of it, finishing Anderson in the first round by knockout. With his dream of becoming a World Champion attained, his next step would be defending his title and then working for the opportunity to fight in one of the top major organizations in the world. He feels like this would be the final stamp of approval on his resume and what he believes is the true goal of any martial artist in this sport. Walking down the aisle that many others of the world's best have done before – win or lose, he craves that result. At 34 years of age, Kajic believes he still has many years left in the sport, and he gives 110% of his love and passion no matter what. That way the payoff is more substantial and rewarding, and that is the life that he wants to live.